How to Unlink Instagram From Facebook
Looking to disconnect your Facebook account from Instagram? Whether you're aiming to maintain distinct social media identities or seeking enhanced privacy controls, untethering these accounts is a straightforward task. By utilizing the Instagram and Facebook apps, you can easily achieve this. In the following article, I'll walk you through the process of unlinking Facebook from Instagram, empowering you to oversee your profiles autonomously.
How To Unlink Instagram From The Facebook App.
Unlinking Instagram from the Facebook app is a straightforward process that requires just a few simple steps. Here's how you can do it: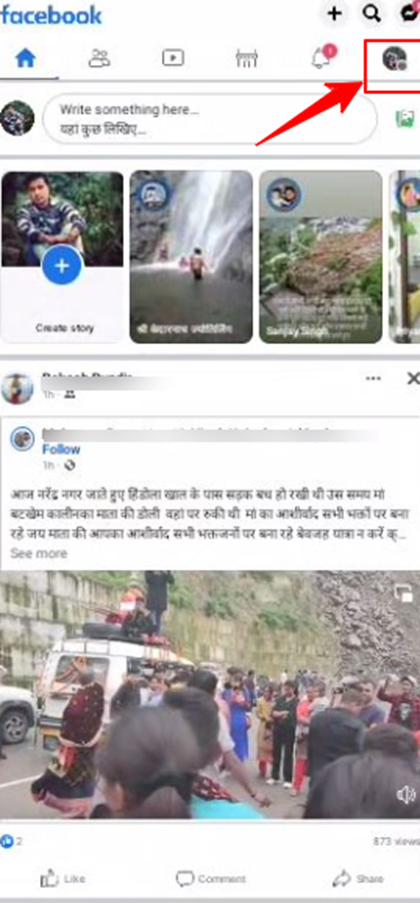 Click on Settings & Privacy > Settings.
Scroll and tap Accounts Center > Tap Accounts.
Pick the account you wish to delete and tap Remove.
Once the confirmation emerges, tap Continue. If the accounts share one password, you must alter a password.
Also Read: How To Change Email Id On Facebook
How to Unlink Instagram From the Facebook using Instagram App
To disconnect Facebook from your Instagram account, follow these steps using the Instagram app for iOS and Android.
Note: To unlink Instagram or facebook, make sure to convert your business Instagram page to a personal page first.
Start by opening the Instagram app on your device.
Click on your profile icon located in the lower-right corner.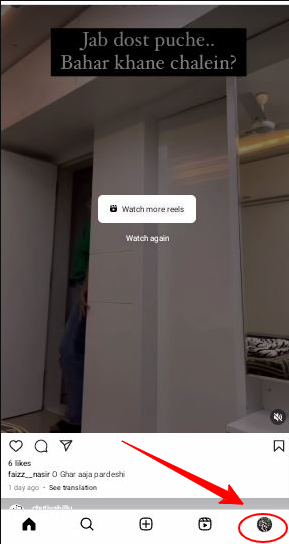 You'll see a Menu icon (three horizontal lines) in the upper-right corner. Tap on it.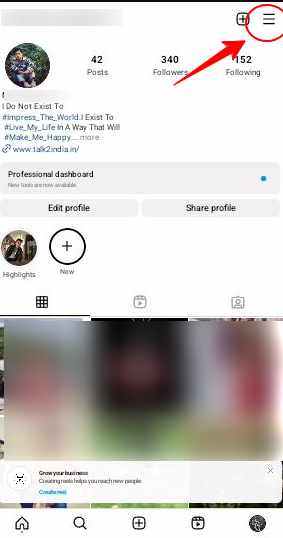 From the options that appear, select "Settings."
Scroll down the settings menu and find "Accounts Center." Tap on it.
Inside Accounts Center, choose "Accounts."
Look for the specific Instagram account you wish to disconnect from Facebook and select it.
A "Remove" option will be available. Tap on it.
A confirmation message will pop up. Click "Continue" to confirm the removal.
If the Instagram and Facebook accounts share the same password, you might need to change one of the passwords as an additional step.
Quick Navigation: To unlink Instagram and facebook using Instagram, >tap your profile > Settings > Accounts Center > Accounts. Locate your account and select Remove.
Following these simple steps, you can successfully unlink your Instagram account from Facebook.
Also read: How to Download Videos from Facebook
Why Should You Unlink Instagram From Facebook?
There are several reasons why you might want to unlink Instagram from Facebook:
Privacy: Disconnecting the two accounts can help you maintain better privacy, as the activities on one platform won't be as closely linked to the other.
Individual Management: If you're managing multiple accounts or profiles, unlinking them allows you to handle each account separately.
Less Clutter: Unlinking Instagram from Facebook can help reduce the clutter of notifications and updates between the two platforms.
Minimize Your Instagram-Facebook Engagement
If you wish to maintain a certain level of connection between your Instagram and Facebook accounts, there are ways to tailor the interaction. One option is to halt the automatic sharing of your posts.
Within either the Instagram or Facebook application, navigate to the Accounts Center and select Sharing Across Profiles. Pick the desired profile, and then utilize the sliders to toggle the Automatic Post or Story Sharing on or off.
Also read: How To See Who Someone Recently Followed On Instagram
Conclusion
Unlinking your Instagram account from Facebook is a simple yet effective way to gain more control over your social media presence. Following the steps outlined in this guide, you can disconnect the two platforms while ensuring your privacy and individual account management. Whether you want to streamline your notifications or enhance your online privacy, this guide empowers you to take charge of your digital identity.
Also Read: See Locked Profile On Facebook
Frequently Asked Questions (FAQs)
Will unlinking Instagram from Facebook delete my Instagram account?
Unlinking the two accounts will not delete your Instagram account. It disconnects the two platforms, and your Instagram account will remain intact.
Can I still cross-post content after unlinking?
Yes, even after unlinking, you can still manually share content between the two platforms if you choose to.
Will my followers be affected by this change?
No, the unlinking process will not affect your followers on both Instagram and Facebook.
Can I link them back again if I change my mind?
You can reconnect Instagram to Facebook anytime by following a similar process.
Are there any other advantages to unlinking the accounts?
Yes, unlinking can lead to better control over the content you share on each platform and can help prevent any unwanted data sharing.
Does this process require any technical expertise?
Not at all. The process is designed to be user-friendly and requires no technical expertise.