How To Change Email Id On Facebook On Desktop And Mobile
Updating your primary email address on Facebook is a straightforward process that can be done on both desktop and mobile platforms. Whether you've changed your email provider, want to keep your account secure, or simply prefer a different email address, this guide will walk you through the steps to hassle-free change your Facebook email address. In this article, we'll provide a step-by-step tutorial for desktop computers and mobile devices, ensuring you can access your Facebook account with your preferred email address.
Also Read: Unlink Instagram From Facebook
How to Change your primary Facebook email address on a Desktop computer
We will guide you through the simple and straightforward steps to ensure your email address is accurate and easily accessible on Facebook. By the end of this guide, you'll know how to change your email id on facebook using desktop So, let's get started.
Sign in to Facebook with your email and password.
To reveal a drop-down list of options, click the downward arrow in the upper right corner of your screen. Click "Settings & privacy."
To access your settings, click on the "Settings" option in the submenu.
On the left side corner click "personal details"
To add a new email address, click on "Personal Details> Contact info"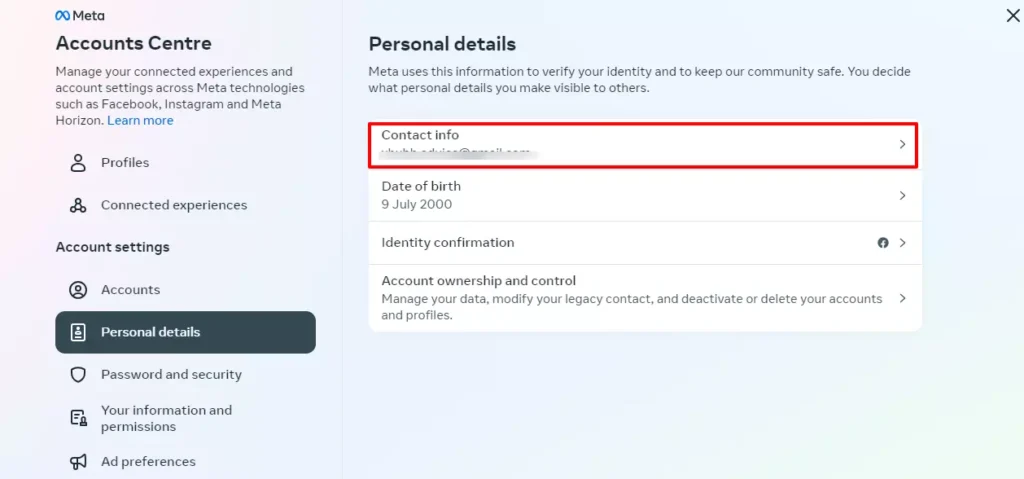 Now Click on Add New account> Add Email Address
To add a new email address, enter Email Id and click Next.
To confirm the changes, you need to re-enter your current Facebook password. After finishing the security step, Facebook will send you a verification email with a link. Click on the link to confirm your valid email address ownership.
Open the email and confirm your new address. Facebook will automatically make your new email address your main contact.
Also Read: Facebook Hacks
Also Read: See Locked Profile On Facebook
Change Facebook Email ID on Mobile
Changing your Facebook email ID on a mobile device is a straightforward process that allows you to update and manage your account's contact information. Whether you've switched email addresses or want to enhance your privacy, this guide will walk you through the steps to easily modify your Facebook email ID directly from your mobile phone. So, let's start.
Open the Facebook app on your mobile device and log in to your account.
Tap on the profile image in the top-right corner to open the menu.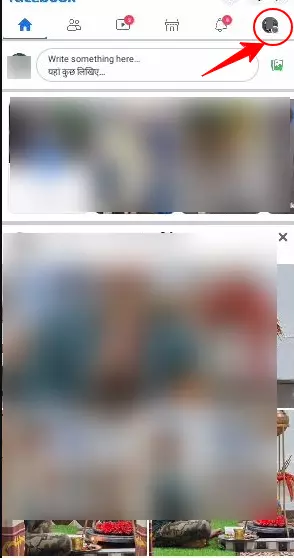 Scroll down and tap on "Settings & Privacy" and then select "Settings."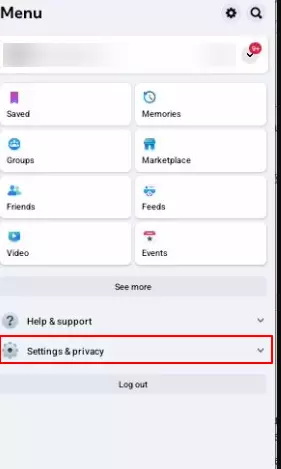 Under the "Settings" menu, tap on "Personal Information."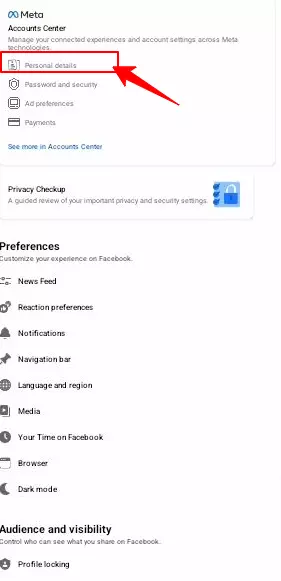 Look for the "personal details>contactinfo" section and tap on "Email."
Tap on the "Add new contact" at bottom of the page and click on "Add Email"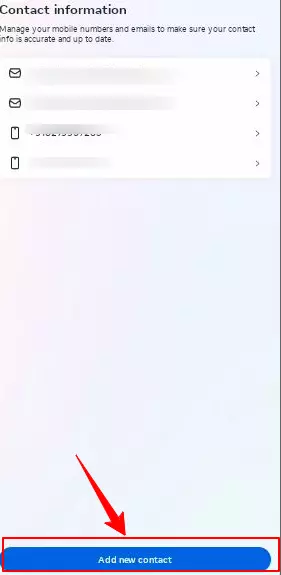 In the provided field, enter your new email address and tap on "Add Email."
Re-enter the new email address to confirm accuracy.
Enter your Facebook password when prompted to verify your identity.
Tap on "Save" to update your email ID. Facebook will send a confirmation email to the new address. You may need to verify the email by clicking on a link provided in the email.
Remember, it is important to have a valid and accessible email address associated with your Facebook account to receive important notifications and maintain account security. By following these simple steps, you can easily change your email ID on Facebook, whether you are using a desktop or mobile device.
Also Read: How to Download Videos from Facebook to Your Device
Conclusion:
To change your primary email address on Facebook is easy. It helps you stay connected with friends and family. You can do it on a desktop computer or mobile device. Just follow the steps in this guide. This way, you can keep enjoying Facebook. Remember, updating your contact information is important for security and communication. Now that you know how to update your Facebook email address, you can make changes confidently whenever needed.
FAQ:
How often can I change my email address on Facebook?
You can change it as often as you'd like, but there may be a waiting period between changes for security reasons.
Will my friends be notified of the email address change?
No, Facebook does not notify your friends when you update your email address.
Can I use the same email address for multiple Facebook accounts?
No, each account needs a unique email address.
What if I forget my new email address?
Make sure to keep it safe, as forgetting it could result in losing access to your Facebook account.
Can I update my email address through the Facebook app?
Yes, you can follow the same steps using the mobile app.
Is there a limit to how many email addresses I can have on my Facebook account?
You can have multiple email addresses, but only one can be set as the primary contact.