Find Out if Someone is Online on WhatsApp With These Online Trackers.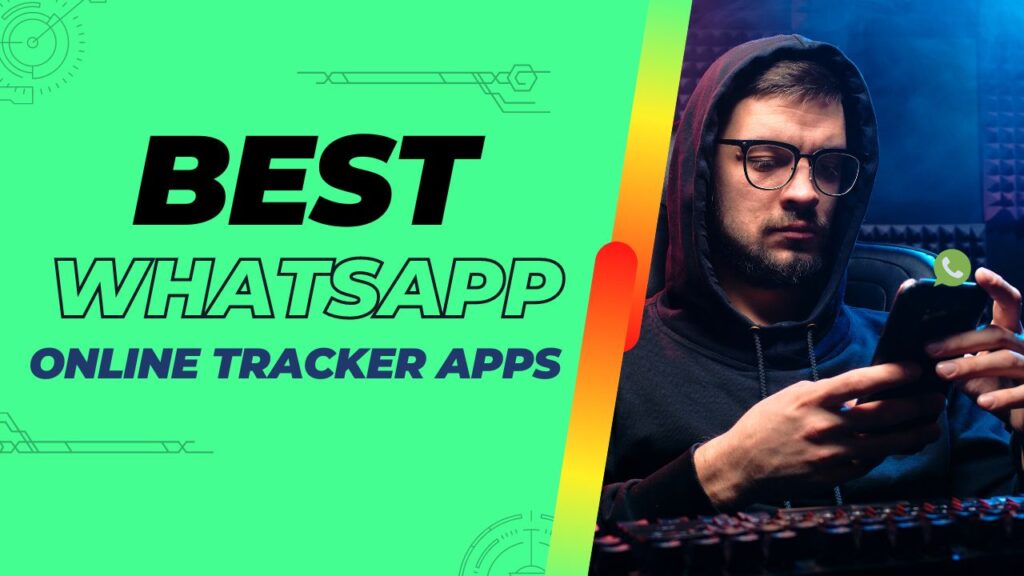 Do you know the about the whatsapp hack how to figure out when someone is online on WhatsApp and get real-time notifications of their status?
WhatsApp has become one of the most popular messaging apps on the market, with users sending over 65 billion messages each day. That's a lot of conversations! With so many people online at once, it can be difficult to stay up-to-date with who's available, who's not, and who's just away.
Fortunately, there is a way that you can easily set up notifications when someone is online or if they are not available on WhatsApp. In this article, we will explain exactly how you can get these real time notifications and keep track of your contacts' statuses.
Is it nice to get notified when your crush or someone you love is active on Whatsapp, so you don't have to keep checking it constantly?
How To Get Notifications When Someone Is Online On WhatsApp.
You can set up WhatsApp on Android and iOS devices and get notified when someone is online.
Check out these apps if you're trying to figure out who's online on WhatsApp Messenger.
1. We Log
To get notified when someone is active on Whatsapp, download the WeLog – Whatsapp Online Notification app from the App Store or Google Play. Enter their Whatsapp number into the app, then press submit. You'll only be alerted when they're online now.
Here's how you can:
Access the Google Play Store on your Android device.
Look for the WeLog – Whatsapp Online Notification at the top of your screen.
Press the Install button, and it will begin installing on your device.
Start the app and accept the privacy policy.
After providing the app with the necessary permissions, enter the Whatsapp number you wish to receive notifications on.
You'll receive a notification when someone you're chatting with comes online on Whatsapp.
Also Read: Check Your Android Phone Notification History in 2 Minutes
2. WaStat
Android users can use the Whatsapp Trackers app to stay on top of their Whatsapp contacts. Wastat shows you when your contacts go online, last seen times, and time intervals.
Features:
Get notified when someone's online.
Shows when the user was last seen, online or offline.
The clock face should show time intervals
Analyze your digital data from last month.
Keep track of up to 10 profiles.
There is no doubt that mSpy is the most popular spy app for Android and iPhone phones. This application allows you to monitor WhatsApp activities as well as receive notifications when someone is online, so you can keep track of everything that is happening.
A quick and easy way to install on iPhone without jailbreaking. Best part is mSpy offer live support for any installation or usage problems.
Download mSpy for Android first!
Both Android and iPhone devices can be used with this app.
Features:
You can trust mSpy.
You'll be notified when someone goes online on WhatsApp.
You can access a contact's history, messages, emails, and call logs quickly.
For online conversations, this app can also provide all the data.
You'll need to enable 3rd-party installation on your Android device to install mSpy.
Back up your iPhone's data to iCloud before installing the app. Jailbreak isn't necessary.
4. WhatsDog
WhatsDog can provide notifications regarding what has happened on the other person's profile if someone has blocked or hidden their last seen on WhatsApp. This effective tracking app will notify you about what has been happening on that person's profile.
Only one user can track activities with this app, so if that's what you need, then go for it!
The first step is to download and install WhatsDog on your Android device.
You can use WhatsDog to attach notifications to any phone number so you'll get notified when that contact goes online.
WhatsDog is a great Android app that shows how long someone has been online in a day.
You can do this with GbWhatsApp.
Also Read: The Complete Guide to See Deleted WhatsApp Messages on Android and iPhone
5. ChatWatch Whatsapp Online Tracker
Let's get started:
Get notified when someone's on WhatsApp.
(Affordable) ChatWatch License
Unlike mSpy, which allows detailed monitoring of someone's account, ChatWatch alerts you when someone is online.
Here's how to use it:
Go to ChatWatch
Register with your email and password.
You can choose from three plans: Weekly ($2.99), Monthly ($9.99), or Yearly ($79.99).
Add up to 3 numbers with the QR code.
The Telegram app will notify you when you've logged in. You can also view contact insights every day on your dashboard.
How To Get Notification When Someone Is Online On Whatsapp In Iphone
WhatsApp users' online activity is tracked by OnlineNotify.
If you're an iPhone WhatsApp user, you can pay $1.99 for an app that tells you when someone is online.
Cydia (an alternative to the Apple App Store) has OnlineNotify, a $1.99 app that lets you know when someone is online on WhatsApp.
There's a slight problem with this app on the newest iOS version, but other than that, it's great for getting WhatsApp online notifications.
You can check if someone's on WhatsApp on your iPhone by doing the following:
Get OnlineNotify on your iPhone and install it.
It's also said that the software monitors WhatsApp messages, even though the messaging app already has a feature to do this.
While this app is helpful in a lot of cases, it can sometimes go wrong.
The benefits are:
It'll notify you when someone logs in or logs off.
All iOS versions are supported.
Before you buy it, consider these drawbacks:
It's almost 2 dollars.
This app is 83% reliable.
If you want to use this app, you'll need to jailbreak your iPhone.
Final Thoughts
These apps can give you regular updates about people you care about – like when someone comes online or types a message.
Google OnlineNotify to install it. It's only available for iPhones right now.
FAQ'S
What's the best way to know if someone's online on WhatsApp without opening their chat?
Look up someone's contact name in WhatsApp to see if they're on.
The "online" tag will appear under a user's name if they're online, so you can tell if they're online by clicking the chat tab and then clicking their name.
What's the best way to tell if someone's looking at my WhatsApp profile?
Whenever someone examines your online activity, they're logged in too. You could see the tagging changing to "typing" sometimes. If someone's watching you online, they've opened your chat room. If you forward a message to that user and see blue read marks right away, that's a sign they're spying on your profile so they know when you last logged in.
Can you disable read receipts in WhatsApp Web?
Sorry, but you can't. WhatsApp was made specifically for smartphones, so lots of its features, like the read receipt feature, are only available on smartphones. Once WhatsApp adds the feature to their web version, we'll update you right away.
When I disable my read receipts in a WhatsApp group conversation, will others know I read their messages?
It's possible to hide read receipts in individual chats on WhatsApp, but not in group chats.