Try These Threads App Hacks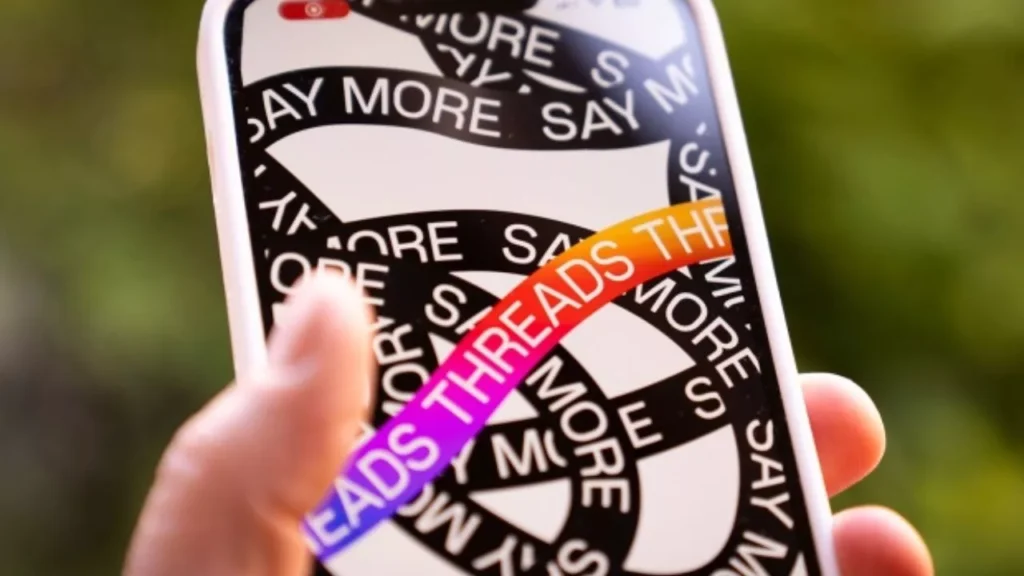 Threads, Facebook's Twitter rival, has had a successful start. It gained 5 million users within four hours of its launch. Threads stand out in the crowded market of Twitter clones because of its wider availability and seamless integration with Meta products like Instagram. Learn Threads tips and tricks to maximize your experience. If you are familiar with Twitter, using Threads will feel comfortable. Our dedicated guide provides more information about Threads. While it may not have all the features initially, Threads still offers additional features to keep you engaged on the platform. Let's take a look at some thread hacks
Also Read: Telegram Hacks.
Threads hacks and tips to make it interesting
Limiting Replies to Specific Profiles
Steps to limit replies to specific profiles:
Open the Threads app and tap the Compose button at the bottom center of the screen.
Ensure that your Threads is open for anyone to reply by tapping 'Anyone can reply' at the bottom of the page.
You can adjust the privacy setting of Threads even after it has been posted. Here is the process:
Find your posted Threads and locate the three horizontal dots menu next to it.
Tap on the menu to expand the options.
Look for the 'Who can reply' setting and select the option to include only profiles you follow or mentioned accounts.
Follow Instagram Accounts on Threads
Steps to follow:
Create an account on Threads.
Connect your Instagram ID and retrieve relevant information during the account setup process.
Open Threads and tap your profile icon in the bottom-left corner.
Tap the two bars at the top-right corner to access Settings.
Choose 'Follow and invite friends' from the options.
Select 'Follow accounts from Instagram.'
On Threads, you can now follow Instagram accounts.
The profiles of these accounts will show as pending until they join Threads, even if they haven't joined yet.
Also Read: Amazing Google Tricks
Muting Unnecessary Accounts
Steps to mute unnecessary accounts in Threads:
Access the Home menu in Threads.
Click on the three horizontal dots menu.
Select the "Mute" option.
Optimize your timeline and enhance your browsing experience by eliminating unnecessary accounts.
Updating Your Profile Picture on Threads
Steps to change your profile picture on Threads:
Open Threads and tap on your profile icon in the bottom-left corner.
Go to the 'Edit profile' section.
Click on your current profile picture.
Choose 'New profile picture.'
Select another photo from your phone gallery.
Make edits using one of the pre-installed filters.
Customize Notification Experience
Steps for customizing notification experience :
To change your notification settings on Threads, follow these steps:
Open Threads and tap your profile icon in the bottom-left corner.
Tap the two bars at the top-right corner to open Settings.
Open Notifications and select Threads and Replies.
You can turn off notification categories completely or limit them to people you follow.
Return to the previous menu and select 'Following and followers.'
Disable alerts for new followers, follow requests, and account suggestions.
Share Your Threads Profile
To share your Threads profile, go to your profile and tap on 'Share profile.' You can also share the profile using your Instagram handle.
To access Threads on the Instagram app, follow these steps:
Open the app
Tap on your profile icon at the bottom-left corner
Tap on the three horizontal lines at the top of the screen
Select Threads
Review and share it.
Share a post on Instagram Story or Feed.
To share a post on Instagram, tap the share icon and select either "Add to story" or "Post to feed". You can use all the editing features, filters, and add-ons for your Facebook stories.
Take a break from threads
Threads have the potential to be addictive, like many other social media apps. Users can schedule break reminders by going to the Account menu and selecting 'Take a break.' Then, they can choose an appropriate time.
Hide words and phrases
As a feature of privacy, users have the option to hide specific words and phrases on Threads to maintain a clean timeline.
To open Threads, tap your profile icon in the bottom-left corner. Then, tap the globe icon at the top left corner.
Next, open Hidden Words.
To hide offensive words and phrases, you can manually add custom words and phrases as well.
final thougths:
So we have described some Meta Threads hacks above. Currently, it is a new social media platform, and we will soon update with more tricks and tips for Meta Threads. Therefore, keep an eye on this platform for the latest updates. Additionally, we encourage you to share your favorite Meta Threads hacks in the comment section. Talk2India is always researching new tips and tricks for various social media platforms, so make sure to follow Talk2India to stay updated with the latest tech trends.