Top 5 Tools for Downloading, Creating, and Sharing Your Content on Social Media 
Social media is like a super tool that helps you connect with others. It lets you share information, ideas, and experiences with people from all around the world.
But making and sharing really good content can take a lot of time and be difficult. That's where special tools can help.
Some tools can help you download, create, and share your content on social media in a matter of seconds. These tools are super helpful because they save time, simplify things, and help you make awesome content that people will love.
Also Read: How to Download Videos from Facebook to Your Device
We will talk about the top 5 tools for downloading, creating, and sharing your content on social media. These tools are: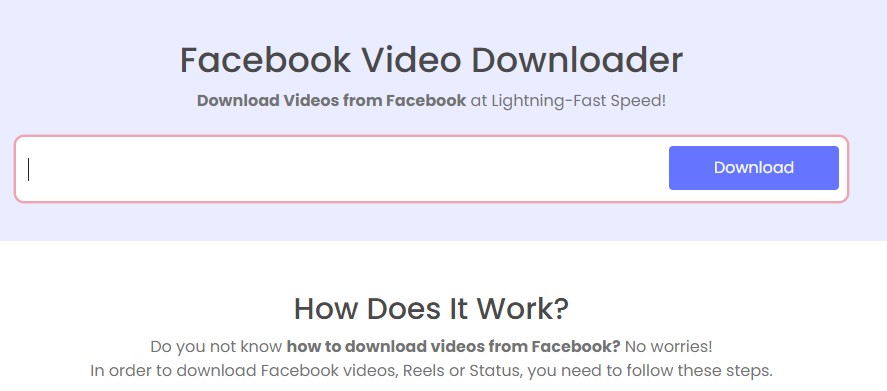 Fbvideodownloader.io helps you download videos from Facebook for free. It is really simple to use!
It is very user-friendly. Just copy the link of the video you want to download and paste it into the search bar on Fbvideodownloader.io.
The video will be downloaded to your computer after you click the "Download" button.
There are no additional costs or fees to use this video fb downloader tool. It is free to use. Additionally, there is no registration or login required to use fbvideodownloader.io.
Using this great tool, you can download videos without any lag.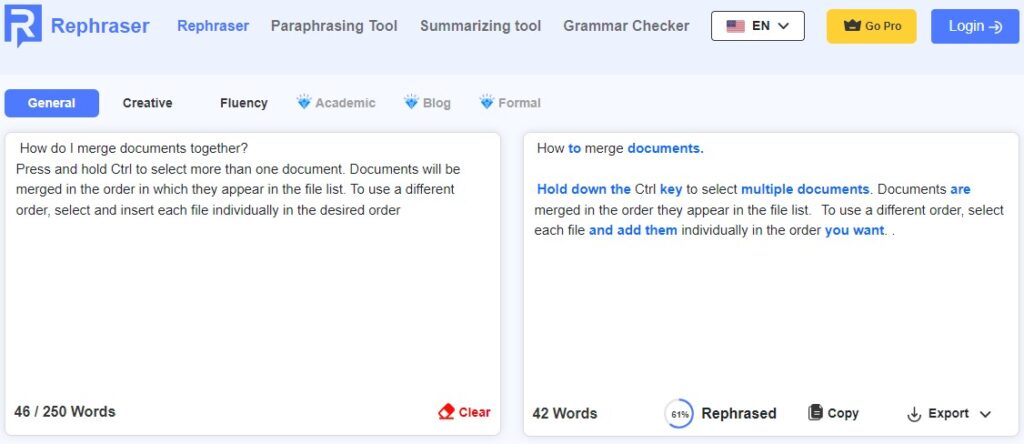 Rephraser.co can help you write good content for social media.
This online sentence rephraser changes your words to make them easier to understand and more interesting.
It comes in handy when you want to create compelling content for social media.
It makes your writing easier to read, which is important because people do not like long and complicated stuff on social media.
Furthermore, this sentence rephraser helps you express your ideas clearly and simply, so everyone can understand what you are saying on social media.
Rephraser.co has six writing modes: General, Creative, Fluency, Academic, Blog, and Formal.
You can benefit from these paraphrasing modes to meet your individual needs.
Also Read: How to Link WhatsApp and Facebook
Canva
Canva provides a huge selection of templates, fonts, and images that may be used to craft posts with a professional appearance quickly.
Even for those without any creative experience, Canva is simple to use.
You can create aesthetically appealing social media content by using Canva's extensive library of themes and pictures. In this way, you can interact with your target audience.
With this tool's assistance, your social media posts can reach a bigger audience. You can easily craft visually appealing, shareable content by using Canva.
This will enable you to expand your audience and fan base.
So, it allows you to collaborate with others on social media, making getting feedback and input from team members or clients simple.
Furthermore, it makes it easy to generate branded content to help you develop a strong visual identity for your business.
Canva offers metrics on your social media posts so you can monitor performance and determine what is effective.
Loom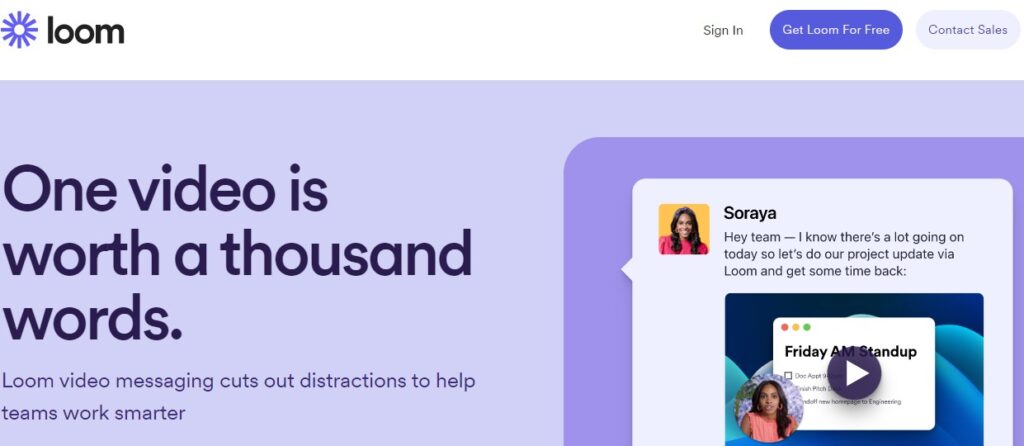 If you are looking for a tool to manage all your social media channels, Loom is a great tool.
You can manage all of your social media channels from Loom's dashboard. Social media posts can be created, scheduled in advance, and performance metrics can be tracked across platforms.
This tool makes the content-sharing process simple and easy. Using this tool, you can create just one post and then easily duplicate it for each platform to save time.
You can use this option to produce many posts on Twitter, Instagram, and other platforms by writing a post once and using it as the basis for them all.
It's time to start scheduling your posts after you have finished creating your content by using rephraser.co.
You can effortlessly manage all of your social media accounts using Loom.
You can create a publishing plan in advance or use Loom's bulk scheduling option to save time on repetitive tasks.
Additionally, Loom lets you preview your post before it goes live, ensuring it appears professional across all social media platforms.
Hootsuite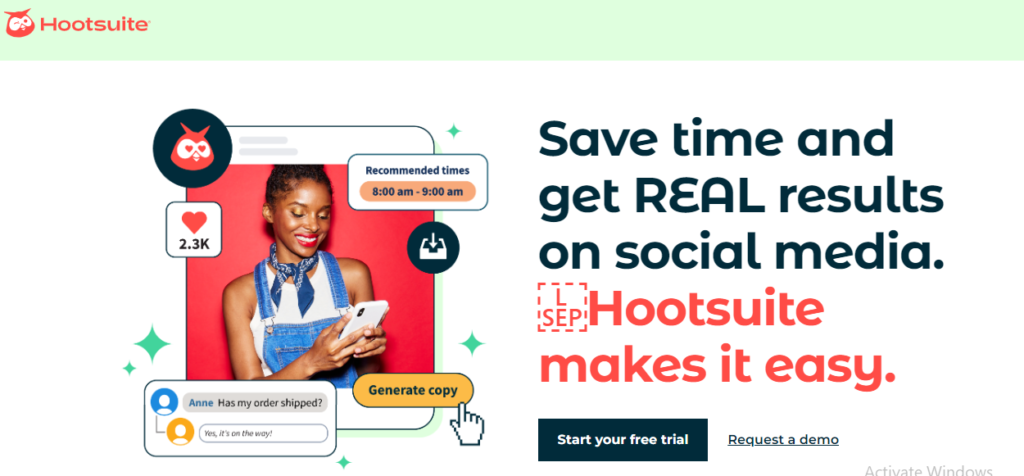 Hootsuite is another amazing tool for managing social media that includes capabilities for scheduling, syndicating, and planning social media updates.
Automatic scheduling, monitoring social media, performance reporting, simple work management, and more are important for your business.
You can save time by using Hootsuite for social media marketing.
You can manage Facebook, Instagram, YouTube, LinkedIn, Twitter, and Pinterest from a single location rather than login onto each network separately and posting there one at a time.
Additionally, its "Streams" function might assist you in keeping track of key conversations as they develop.
Once more, you can monitor conversions across many networks from a single dashboard.
In addition, Hootsuite provides a useful Analytics option for comprehensive reporting on social media performance. 
Also Read: Discord Last Online Checker
Final Words
Finally, there are a lot of excellent tools out there that can help you in downloading, creating, and sharing your content on social media.
Fbvideodownloader.io is a superb choice if you are seeking a solution to assist you in downloading videos from social media. It is quick, simple, and cost-free to use.
There is no need to sign up or log in; everything is secure.
Rephraser.co can help you craft engaging posts that will skyrocket your sales.
Canva is an amazing choice if you are searching for a tool to assist you in producing interesting visual material for social media.
It provides a large selection of templates, fonts, and images that may be used to produce material with a professional appearance quickly.
Loom is the ultimate choice to record yourself discussing a subject or produce screen recordings.
Hootsuite is a nice option to assist you in managing your social media presence.
You can do things like schedule posts, monitor analytics, and interact with your followers on several social networking sites, all from the same location.
Whatever your requirements, there is a tool out there in the list to assist you in downloading, creating, and posting content on social media..