How To See Your Friends' Location On Snapchat, Step-By-Step Guide
What is Snapchat's Snap Map?
Snap Map, an interactive map of Earth created by Snapchat for friends to share location information, is available on the Snapchat website. Snaps from all over the globe can be viewed on Snap Map, including photos of celebrations and news.
Snap Map's main features include:
Snaps – Click on the heatmaps to see Snaps taken by people from different places around the globe. If the area is blue, there isn't much activity. Red means there is plenty.
Our Story – Add your snaps from a specific location to a story collection. A person can view the story collection and see photos from others who have contributed to it. Click on the circle Story icon to view a Story.
Friends – If your friend has shared their location, you can see where they are. Click on a friend to start a conversation. To see their profile, click and hold. Click on "Search" to search for a friend.
Places – Allows for easy interaction with local business. To view the listings for the area of interest, click on it. To find the exact business, you can also enter a search term.
See Your Friends' Location On Snapchat; Step-By-Step Guide
Step 1 – Open Snapchat On your Device.
Step 2 – From the top, pull down the SnapMap.
Step 3 – A Snap Map page will open showing your current location. Use your index and thumb to expand the map.
Step 4 – Friends who have shared their location will see their Bitmojis or figures on the Snap Map.
Step 5 – To find a friend, click the magnifying glass icon at the top left corner of the screen.
Step 6 – Type your friend's username in the search bar at top.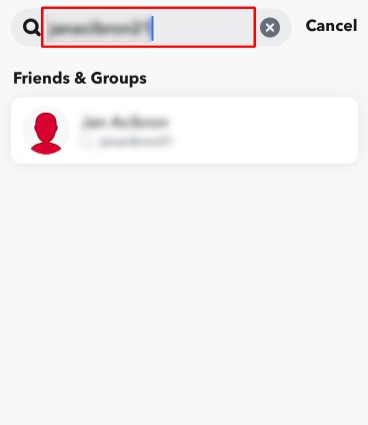 Step 7 – The real-time location of your friend will be displayed at the top of this screen, along with the name of the city, local time and weather.
Now you know how to see someone's Snapchat location
You now know how to locate someone's Snapchat location. This is a major decision, and you should seriously consider whether or not to use it.
You might not want your location data to be public and you have disabled your GPS. Snapchat has several ways to block harassers.
Also Read: Snapchat Story Viewers to View Stories
Most Frequently Asked Questions
How to keep Safe Using Snap Map?
Snapchat recommends the following to keep Snap Map as secure as possible:
* Only share your location with people you know.
To ensure that your sharing settings are relevant, you should regularly check your privacy settings.
* Please only submit photos that you are comfortable with people seeing.
What is the accuracy of Snapchat's location?
Snap Maps can be used with Wi-Fi or GPS. The accuracy of Snap Maps depends on the data being used. GPS accuracy is approximately 50 feet. Cell tower data uses triangulation, which pinpoints where you are within a circle.
Snapchat Updates Location Automatically on Snap Map
Snapchat doesn't automatically update Snap Map's location information. Snapchat updates the Snap Map's location information only when you have the app open on your device or phone.
You must enable location services on your device to update your location. Once enabled, open Snapchat to view the location change. As you move, your location will not update. It will periodically update, attaching your Bitmoji at the last place you visited.