A Step-by-Step Guide to Use Snapchat on Your Laptop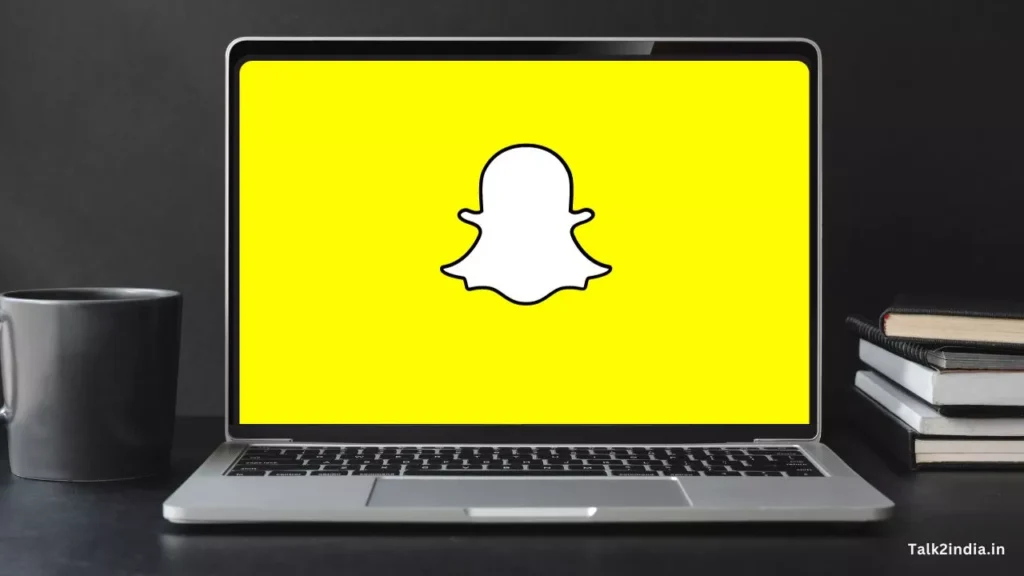 Snapchat used to only work on smartphones and you couldn't use it on a computer. But, unlike Facebook and Instagram, which have web versions, Snapchat didn't have that until late 2022. That's when they introduced Snapchat for Web.
You can now use Snapchat on your computer to chat with your friends and groups. You can also use it alongside the smartphone app, so you can stay connected no matter where you are.
Why Use Snapchat on Your PC?
Let's start by talking about why you might want to use Snapchat on your computer: Bigger Screen, Better Experience Using Snapchat on your PC gives you a bigger and clearer screen, making your Snapchat experience more enjoyable. Easier Typing and Navigation With a real keyboard and a mouse, typing and moving around Snapchat is much easier and more comfortable. Convenient for Work and Fun You can use Snapchat for both personal and work-related stuff without having to switch between devices. Storage and Backup It's simple to save and back up your Snapchat pictures and videos on your PC.
Also Read: Snapchat Tricks
How to use the Snapchat for Web app on Windows and MacOS
To use the Snapchat for Web app, do the following:
Open a web browser on your laptop or computer.
open a link https://web.snapchat.com/
Enter your Snapchat login(username and Password) & login
to verify Open the Snapchat app on your phone
Tap "Yes" to confirm that it's you.
Click on "Get Started" on your PC or Laptop.
Just click "Got it" after notifications pops up,
Choose "Allow" if you want to receive notifications or "Block" if you don't.
You're all set! You can now use the Snapchat for Web app on your computer. Enjoy!
How To Use Snapchat On PC Using Android Emulator
Getting Started To use Snapchat on your PC, follow these easy steps:
Download an Android Emulator
Snapchat is designed for mobile devices, so you'll need a program called an Android emulator on your PC. Two popular choices are Bluestacks and NoxPlayer.
Download and install the Android emulator you chose on your computer.
Open the emulator and sign in with your Google account.
Find and open the Google Play Store inside the emulator.
Search for "Snapchat" and click the install button to get it.
Logging In
Once you've installed Snapchat, here's how you can log in:
Launch Snapchat from inside the emulator.
Sign In or Sign Up
If you already have a Snapchat account, log in.
If you don't, you can create a new account. Start Snapping Now you're all set to snap and share with your friends and family using your PC or laptop!
Also Read: Snapchat Story Viewers
Conclusion:
Using Snapchat on your PC or laptop is a fantastic way to enjoy your favorite social platform on a larger screen. Whether you're sharing stories, chatting with friends, or even using Snapchat for work, this guide has shown you how to make it happen. So, go ahead, snap away on your PC, and share those precious moments with the world.
FAQ's
Can I use Snapchat on any PC or laptop?
Yes, as long as your PC or laptop can run an Android emulator, you can use Snapchat.
Is it safe to use Snapchat on a computer?
It's safe as long as you download the emulator from a reputable source and keep your system updated.
Can I use the same Snapchat account on my phone and PC?
Yes, you can log in to the same Snapchat account on multiple devices.
Are there any limitations to using Snapchat on a PC?
Some features may be slightly different, but the core functionality remains the same.
What are some popular Android emulators for running Snapchat on a PC?
Bluestacks and NoxPlayer are widely used and trusted Android emulators for running Snapchat and other apps on a PC.