Unlocking the Power of IMEI Trackers: Your Guide to IMEI Number Tracking
Smartphones have become essential in our fast-paced world. These stylish devices help us stay connected and store lots of personal information. If you lose your mobile device, it can be very stressful. However, with IMEI trackers, you can now find your lost or stolen phone easily. In this guide, we will explore IMEI trackers, including topics such as tracking with IMEI numbers, using online IMEI trackers, and finding your device with these useful tools.
What is an IMEI Number?
To start exploring IMEI trackers, let's first grasp the concept of an IMEI number. IMEI is short for International Mobile Equipment Identity. A mobile device worldwide is assigned a unique 15-digit code. Imagine it as your phone's unique digital identifier. An IMEI number is unique to each device, making it a valuable identifier.
How Does IMEI Tracking Work?
IMEI tracking is a technique that helps find a mobile device by using its unique IMEI number. The IMEI number is a special code given to each mobile device for identification purposes. When a mobile device is connected to a cellular network, it has an IMEI number.
IMEI tracking is a method that uses a unique code to find the location of a mobile device. When your phone is connected to a network, it sends its IMEI number to cell towers. IMEI trackers use data to help locate your device accurately.
Also Read: Best Car GPS Tracker
Top 7 IMEI Trackers
There are numerous apps available that can assist you in locating and deleting data from your misplaced phone. This article presents a list of the top 7 IMEI tracker and app options for tracking your phone.
IMEI.info
Find out important details about your device using IMEI.info. This website provides information about your device's model, brand, and status without requiring an IMEI phone location. Although complete reports are not accessible, you will still receive the essential information. Please be ready to complete a captcha check to generate your results. IMEI.info also has a "Check Digit" feature that prevents false entries to CIR and EIR equipment.
CEIR
Introducing the Central Equipment Identity Registry (CEIR), a government portal that helps protect and find lost phones. To complete the task, follow these easy steps: Go to the CEIR website.
Follow to report a stolen or lost mobile device:
Choose the Stolen/Lost Mobile option.
Fill in the required details about your device, the incident, and your personal information.
Get a unique Request ID number in response.
To unblock your IMEI number, use the Request ID number. Find out the current status of your lost phone. Once you submit your request, the network operators will blacklist the IMEI number to prevent any misuse of your phone.
Eyezy
Introducing Eyezy: the app that helps you find your device, works on iOS and Android. It is the ideal option for any mobile device. With an Eyezy account, you can conveniently track the precise location of your device using the map on your Dashboard.
This is how it works:
Buy an Eyezy subscription.
Keep an eye out for an email with step-by-step instructions on how to install Eyezy on your device.
Just follow the instructions that are tailored to your phone model.
After syncing, log in to your Eyezy account and go to your Dashboard.
Track IMEI
Experience fast loading times and eliminate buffering with our website. Our IMEI phone tracking tool is designed to provide you with quick and precise results. We prioritize your privacy and make sure you can search with confidence.
This platform complies with telecommunication system laws. When using this website to track your phone, it is important to follow the law.
To start tracking, just follow these simple steps:
Open Google Chrome and search for "Track IMEI."
Click on the first link to access the tool.
Enter your 15-digit IMEI number and click "Search."
Alternatively, search by entering your device's name.
Instantly view your number's current location.
Google Find My Device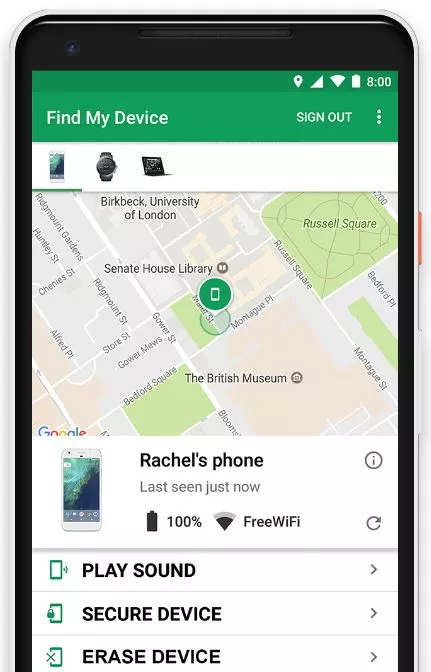 Easily locate your phone, tablet, or watch using a map. You will be shown the last known location if the current location is unavailable. To use Google Maps on your device, tap on the device location and then select the Maps icon. You can play a sound at total volume, even when your device is silent. Additionally, you can delete the device or secure it by displaying a personalized message and contact number on the lock screen.
Wheres My Droid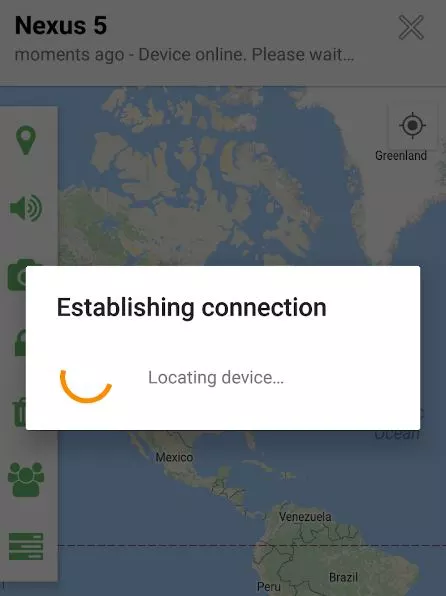 With this app, you can easily increase the volume of your phone's ringer and make it ring louder. The app can also retrieve GPS coordinates and provide a Google Maps link if you are too far from your phone to hear the ringer. You can easily track your phone from anywhere using a text message or our online Commander.
Protect Your Mobile Data in Case of Theft You have the option to wipe and lock your stolen phone. When you lock your phone, it becomes unusable while you attempt to track the location of your lost phone. If you can't find your phone, you can use the wipe feature to erase your personal information.
AnyCodeUnlock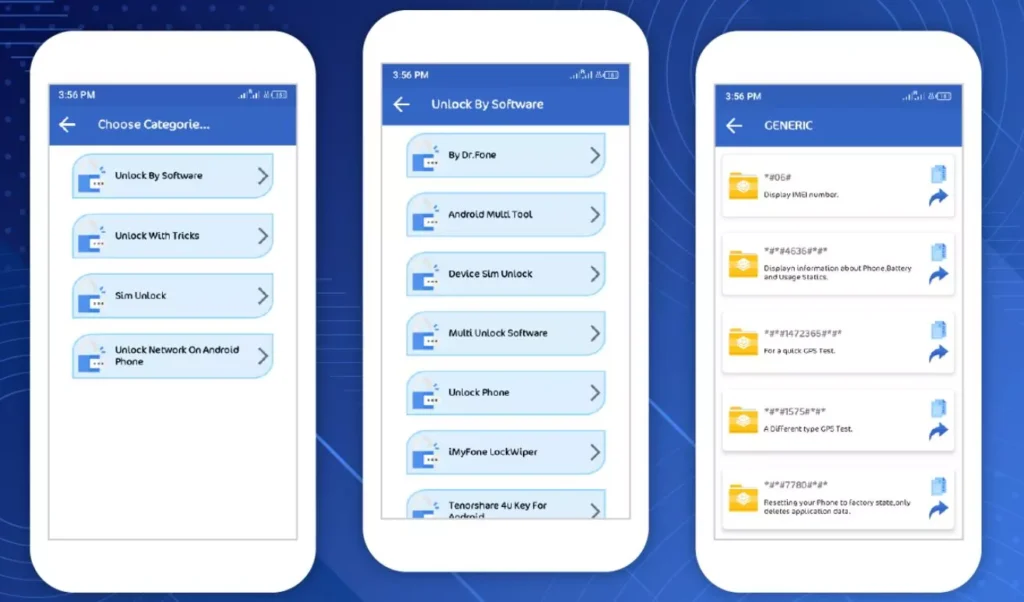 AnyCodeUnlock provides an affordable way to track phone IMEI for only $0.99. They offer easy registration and no captchas for a stress-free experience.
Explore the capabilities of our device-based IMEI checker, which offers a detailed GSX report. This report provides important details such as Find my phone, SIMlock status, country, carrier, and device purchase date. Additionally, it offers the convenient feature of unlocking your phone using the IMEI.
Conclusion
IMEI trackers are extremely useful for finding lost or stolen mobile devices. They offer security and peace of mind in our technology-focused lives. Please use these tools responsibly and respect privacy.
Discover the benefits of IMEI tracking and enhance your device's security. Don't worry about losing your smartphone. By using an IMEI tracker, you can easily keep track of your device's location at all times.
FAQ's
Is IMEI tracking legal?
When used for valid purposes, such as identifying a lost or stolen device, IMEI tracing is typically legal. But it's important to respect privacy and handle these tools with care.
Can I track my phone if it's turned off?
IMEI tracking relies on your device being connected to a network. If your phone is turned off or in airplane mode, tracking may not be possible.
What should I do if my phone is stolen?
If your phone is stolen, report the theft to the police and your mobile carrier immediately. They can help track your device and prevent unauthorized use.
Are there IMEI tracking apps available?
Yes, there are IMEI tracking apps available for both Android and iOS devices. We recommend researching and selecting a reputable one.
How can I protect my phone from theft?
To prevent theft, use security features like PIN codes or biometric authentication. Additionally, consider installing a reputable mobile security app.