Try These 11 Best Omegle Alternatives in 2022 to Chat Stranger
Omegle was a big hit when it was launched in 2009. Its unique idea of connecting strangers via chat made it a popular choice. The experience was made even more enjoyable by the addition of video conferencing a month later. Many people are now looking for alternatives to Omegle, as the site has become too saturated in recent years. We've compiled a list of top Omegle alternatives.
List Of Best Omegle Alternatives 2022
Are you thinking about what can I use instead of Omegle?
Here are 11 Omegle alternatives you might consider.
TinyChat
Chatrandom
ChatHub
CamSurf
Bazoocam
Chatroulette
EmeraldCha
Houseparty
YouNow
Monkey
Shagle
Let's Check the Details of Omegle Alternatives
1. TinyChat
TinyChat is a free Omegle alternative. You can pay a small fee to upgrade to the Pro level and get unlimited ads-free videos. This site allows you to connect with people all over the world. TinyChat offers many features and is well-structured. To be able to access chat rooms, you'll need an account
2. Chatrandom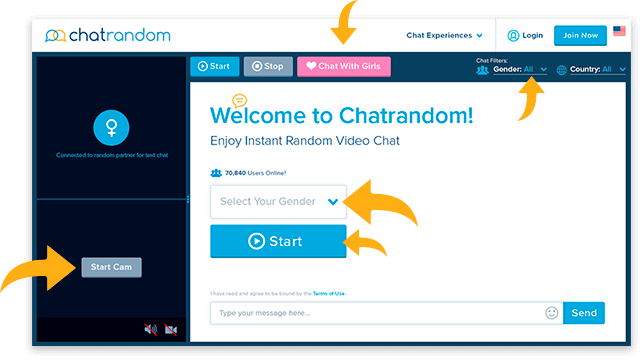 Chatrandom is an Omegle alternative. Select your gender to start Start. Share your interests to help find the right match.Chatrandom is best when you use videochat. Chatrandom works best when you use video chat.
3. ChatHub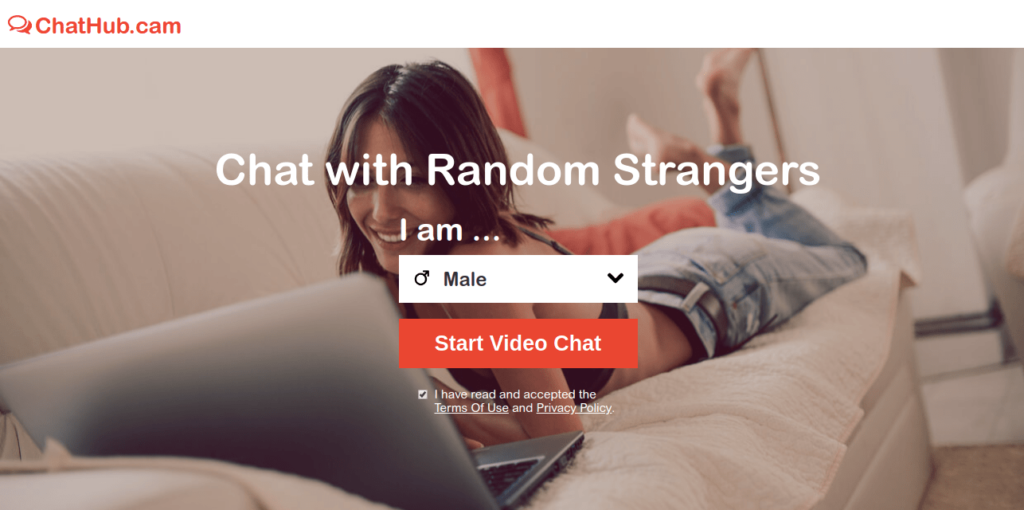 ChatHub is a chat platform that allows users to communicate in an easy, sign-up-free manner. It allows users to connect based on their language. You will then be connected to random people to chat. ChatHub allows you to meet people with similar gender preferences. If you don't wish to reveal your identity, there are audio and video filters. However, the website has a mobile application that is optimized for small and handheld screens.
4. CamSurf
CamSurf lets you chat online with anyone, without having to sign up. It's small and simple to use and offers a friendly interface. CamSurf is the ideal website to keep people's personal information private. It has over 40,000 members. You can filter by gender or country.
CamSurf takes up very little space and allows you to instantly connect with people who share your interests.
5. Bazoocam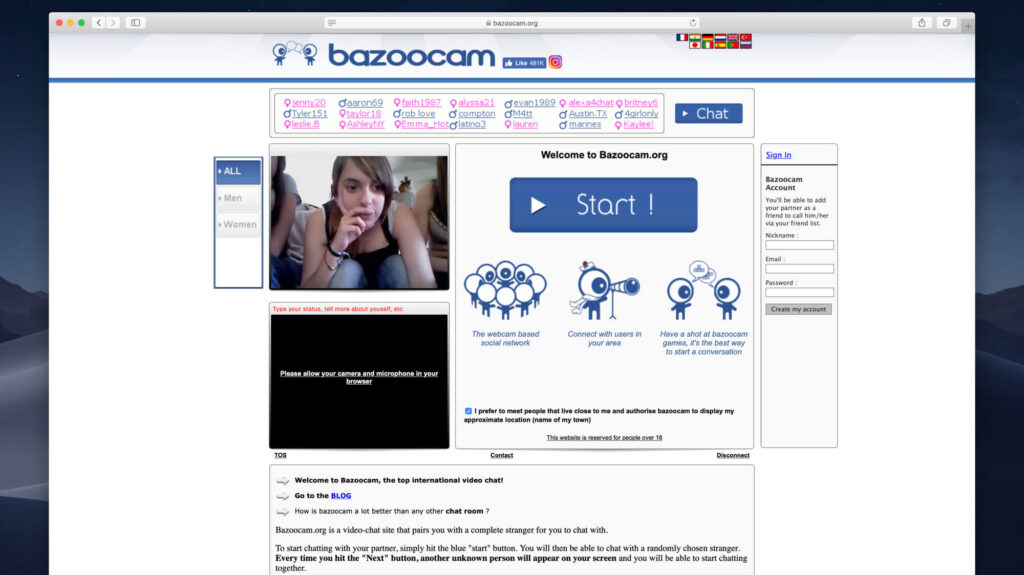 Bazoocam is unlike other Omegle alternatives. It allows users to instantly jump between conversations with random strangers by pressing the "Next" button. This will help you find your perfect match.
6. Chatroulette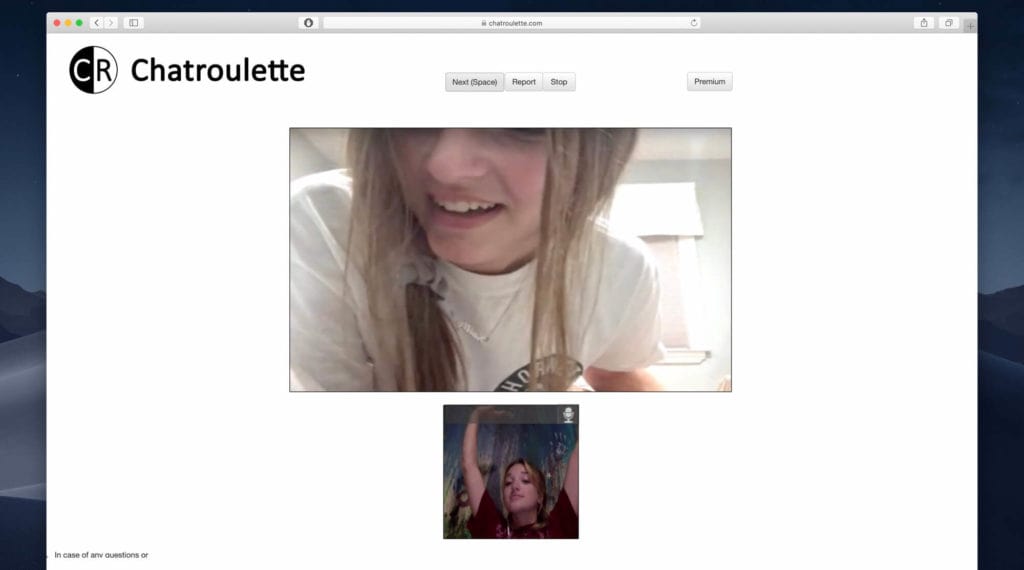 Chatroulette, a chat platform that has been around almost as long Omegle. It's definitely the easiest. Chatroulette's currency system allows you to have 30 coins as a start point and then you can get 30 coins for each chat. You also get 8 and 5 for each search for someone else.
Android. You can broadcast your stream to millions of people around the world through this social network.
7. EmeraldChat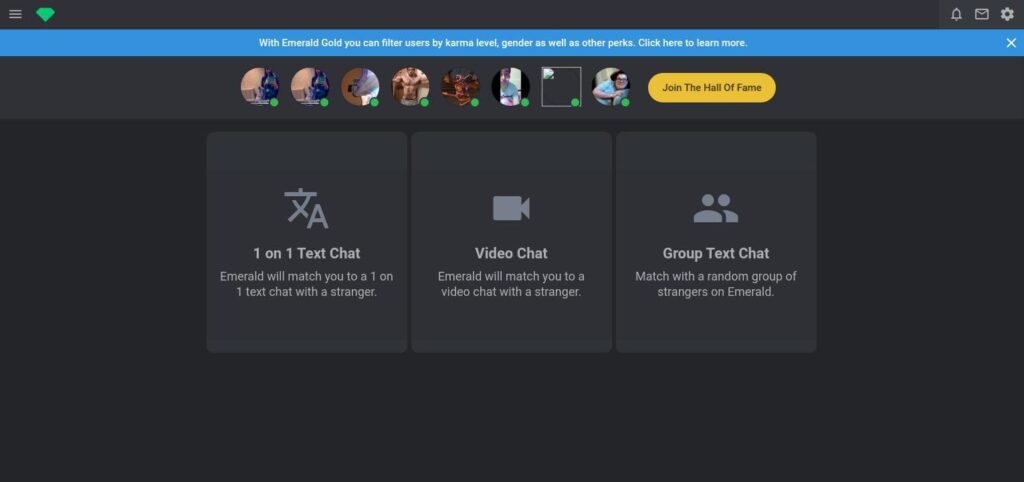 EmeraldChat is happy and able to act as an Omegle alternative. You will be constantly reminded that Omegle accounts are being created.
8. Houseparty
Houseparty lets you chat with other people via live video. A notification is sent to the group when someone joins the chat that is not a friend. To stop others from joining, you can lock the chat. This video chat application is great for chatting and sharing with friends. It can be used by anyone, young or old.
9. YouNow
YouNow lets you chat, stream, stream, or view live video broadcasts. It is the same as Omegle. YouNow works in the alternative of Omegle, but its goal is to grow your fan base, get lots views, trend, and grow your audience.
Viewers can comment on other users' videos and purchase gold bars for them.
10. Monkey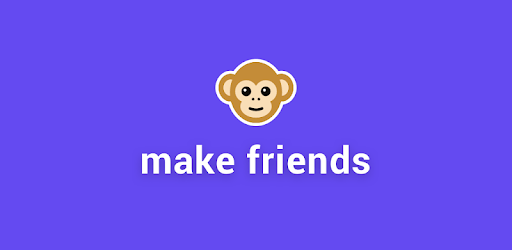 Monkey is not like Omegle. It's a mobile app that allows you to connect with random strangers and have a video chat, mostly with young people.
Monkey lets you be authentic and invites friends to video chat online with strangers.
11. Shagle
Shagle allows you to chat with other people and send audio files.
This is one of the most used chat rooms. It features an integrated feature that allows users to delete offensive content and to send virtual gifts to other members during chat sessions.
Omegle Alternatives – Make new connections
There are many chatting websites available on the Internet. It's important to read all terms and conditions before you sign up to ensure your privacy is protected. To ensure a secure and safe connection with strangers, you should test the site before signing up.
Also Read:
Snapchat Hacks to Make Snapchat Interesting
Top 7 Canva Alternatives For Graphic Design
How to Use Metadata to Promote Your Videos
Future of Mobile Apps and Internet of Things