How to Use Airtel Payments Bank Features on WhatsApp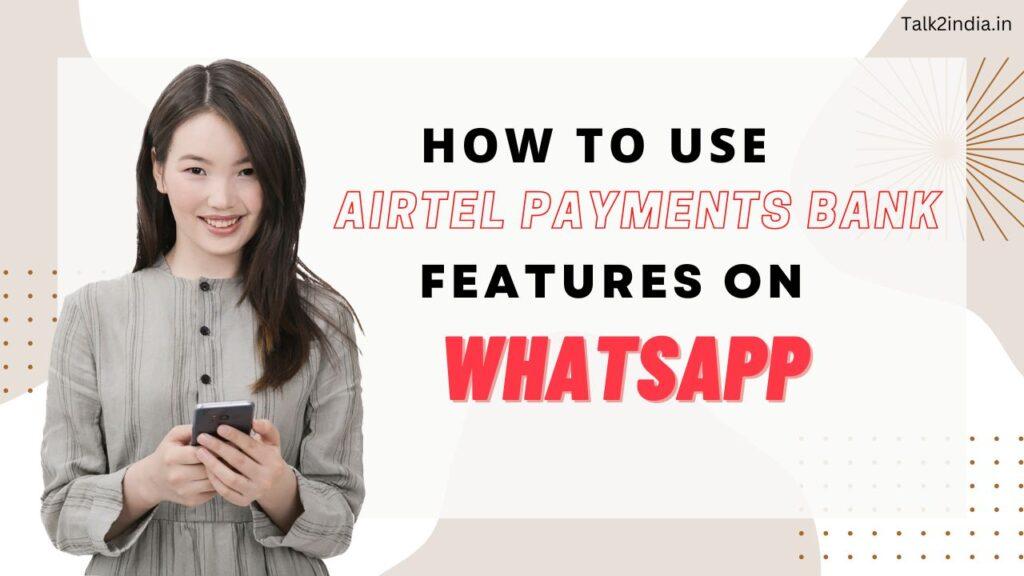 Airtel Payments Bank is the perfect choice for online payments. With Airtel Payments Bank, you can easily and quickly make online payments with your favorite devices.
Online banking with WhatsApp is a great option. You don't need to worry about it going down. You can access the online banking service via WhatsApp even on holidays.  Banking has become much more efficient and convenient over the years. There is no need to wait in long lines. This has been possible thanks to the internet, but WhatsApp is taking this leap in banking with Airtel Payments Bank.  The company promises 24 hour banking via WhatsApp. All data is encrypted from the beginning to ensure security.
Airtel Payments Bank is one of the most popular online payment banks in India. Customers can access it directly through WhatsApp. Open the application on your smartphone? No problem! You can also do your online banking through WhatsApp with Airtel Payments Bank. Send a "Hi" text to '8800688006″ to get started.
Also Read: Realme phones under 20000
Step to Use Airtel Payments Bank Features on WhatsApp
Sign up via WhatsApp first. To do this, add the WhatsApp Business account number (8800688006) to your contact list.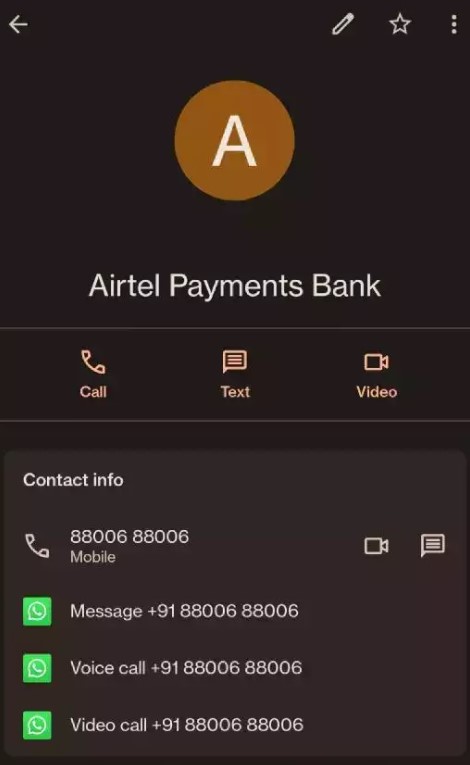 After you have saved the number, you need to send a message "Hi" to initiate the conversation.
WhatsApp offers a few advantages over other banking channels. One of the biggest benefits is 24-hour access to banking facilities, which will be available even on holidays. Airtel assures that all information is secure and safe because it uses end to end encryption.
Let's suppose you want to check your Airtel Payments bank balance. Send 1 (service number) to the chat. You will receive the next message with information about your account balance and additional services.
Airtel Payments Bank claims that all messages are encrypted with end-to–end encryption. do not share User's account information with anyone. The user doesn't need to provide any sensitive information, such as a PIN, on WhatsApp. There are also no fees for using WhatsApp Banking Services of this feature..
Follow Talk2india on Facebook , Instagram, Youtube for more tech updates.
Also Read:
How To Take Screenshots on iPhone 14 & iPhone 14 Pro
The Difference Between 4G and 5G in India