Mental health does matter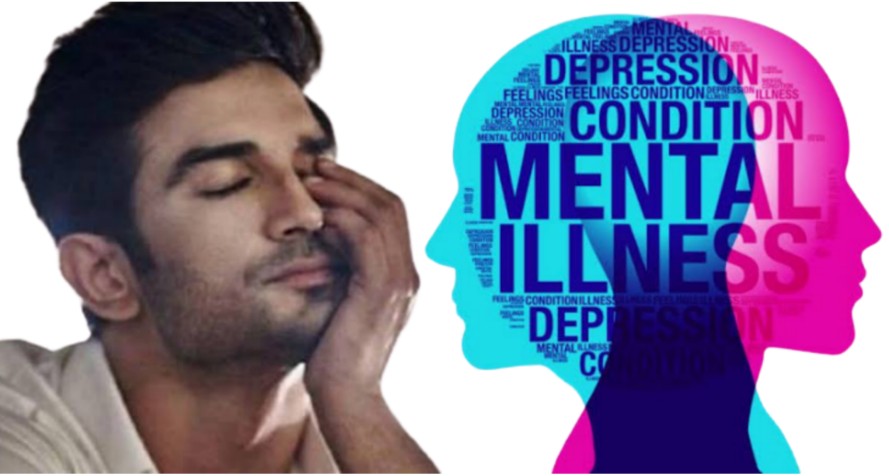 The news of sudden demise of Bollywood actor Sushant Singh Rajput left whole country in shock. According to Mumbai Police sources the actor committed Suicide by hanging himself at his Bandra residence in Mumbai. He had reportedly been suffering from for six months. Over the years we have witnessed many stars who had died of suicide like Jiah khan, kushal Punjabi.
All of us are thinking why did these actors ending their lives like they have everything-fame, money, family. Why one should depressed? The answer would be suffering from mental illness. Mental health issues can make anyone feel lonely in a room full of people. It plays an important role in the way we deal with stress, how we relate to others and the decision we make in our lives. Without positive mental health, It will be possible to realize your full potential or handle the stress that comes with life.
According to WHO, over 90 millions Indians or 7.5 percent of the country population, suffer from some form of mental health. About 8,00,000 people die by suicide worldwide every year, of these 135,000 (17%) are residents if India, a nation with 17.5% of world Population.
Almost everyone feels down time to time getting bad grades, losing job or having an argument bring on feeling of sadness. Life is sometimes filled with anxiety, internal conflict, disharmony, uncertainty and fear of unknown. There are many factors that cause stress and moving toward the path of depression.
• More engagement with technology and less with people.
• More focus on success rather than the process of learning.
• Relationship issues.
• Impatience while doing tasks,for this is a generation looking for instant gratification.
• Too many choices and the limitations of the human mind to choose wisely.
Depression can have lots of symptoms like alone mode, loss of interest in things we normally enjoy, changes in appetite, feeling worthless or sometimes feels guilty, sleeping either too much or too low, poor concentration, overthinking. If we find someone struggling with depression or any kind of metal illness. We should encourge them gently to seek out option. Besides seeking professional help, we all should make time to connect with other.
Mental illness is treatable, it also closely associated with physical health. It is proved beyond doubts that depression leads to heart and vascular diseases. Mental disorders also affects person health behaviour. It also leads to social problems like unemployment, broken families, poverty drug abuse and related crime.
You, yourself, as much as anybody in the entire universe, deserve your love and affection :- The Buddha
Blog by – Beena
Disclaimer – The views presented in this article are the personal views of the author. Talk2india is not responsible for the information, completeness, accuracy and correctness contained in the article.